Its another beautiful and cool early fall morning to shoe some horses. This is my absolute favorite time of day and year. Unfortunately, this weather that I feel is perfect for working is also very fleeting. Very soon is will just be cold and wet and grey. But not today!
I'm starting to get back into making content again (videos and posting on my blog), so I have all my paraphernalia set to go in my Milwaukee EDC bag. It's mostly GoPro stuff. I think action cameras like my Hero 10 and such is the best for this kind of content capture. They are small and rugged and work pretty well.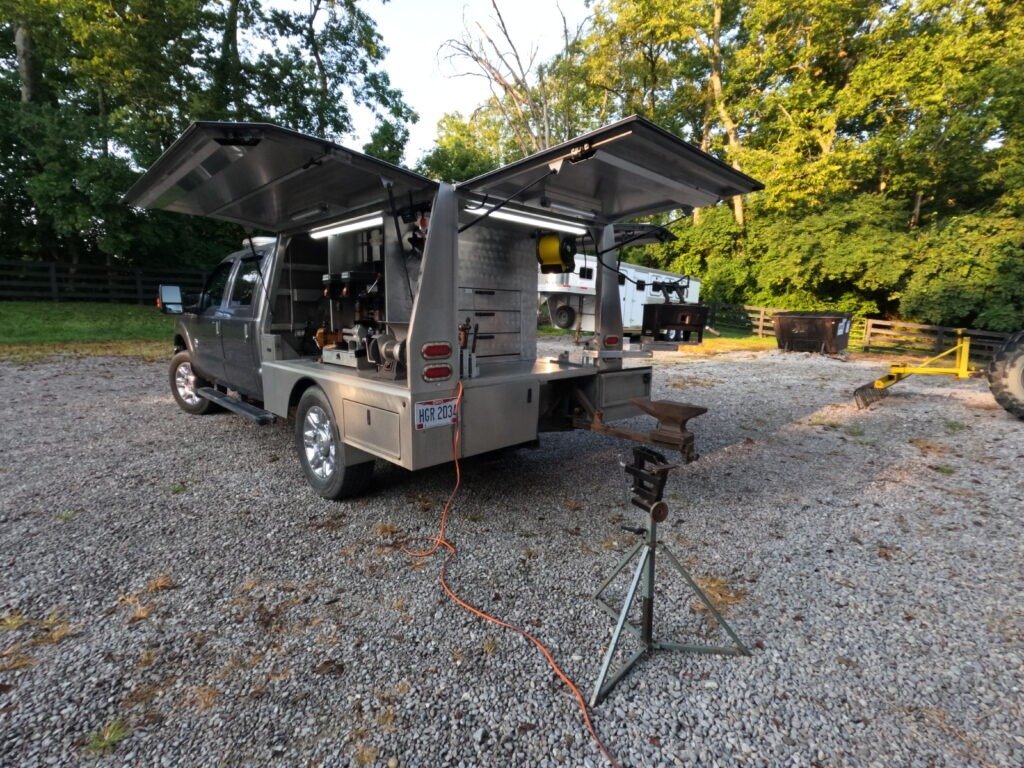 No fan, no farrier.
Its a really simple and likely very strange thing to so be proud of, but I am proud of my fan set up. From the ability of my rig to power them, to my Milwaukee inverter power that lets me take them anywhere to my collection of extension chords that also allow me a ton of options in how I use them, this is a system I have honed over my entire career and it is very important in the fairly extreme heat and humidity we deal with while working on horses in often sub par conditions.
One of these days, I can do a post and/ or video with a much better break down of all of this.