Here I am again at my weekly Wednesday stop at Honey Tree Stables. It's the toughest stop I have.
But, I do get to put some nice shoes on.
I've come to like these Kerckhaert Classic Roller shoes on the hind feet for my trail horse clients. I've been using them on the front hooves for over a decade now, but the english performance horses I usually work on need a little slide for the hind end, so I like flat shoes for them.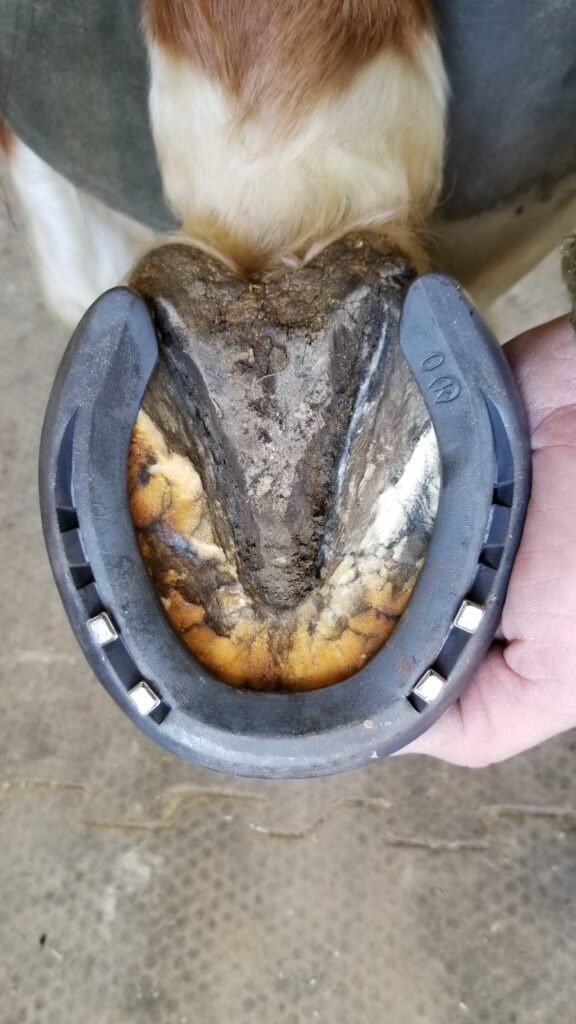 Its all fun and games until these shit head dogs show up. If you look around, I'm sort of a broken record about these specific pain in the asses.
I just have to keep saying that I have never had any problems with other dogs, but these do bother me. When they show up, I go home.